Intel® Processor N100
Boasting a maximum turbo frequency of 3.40 GHz using Intel® Turbo Boost Technology and a cache of 6 MB Intel® Smart Cache, the Intel Alder Lake-N N100 delivers unmatched speed and efficiency, ensuring seamless multitasking and smooth operations. At a TDP of just 15 W, this processor boasts incredible energy efficiency, guaranteeing optimal performance while reducing your carbon footprint.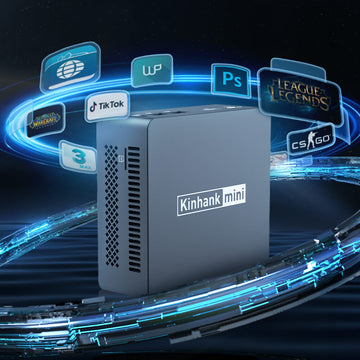 Massive Storage Combo
This mini PC with LPDDR5 RAM of 8GB of memory, along with a SATA SSD of 256GB (up to 1TB), the main frequency can reach 4800MHz. The MP100 provides all the performance and storage, allowing you to run Office, CAD, PS, PR, and Ai, surf the Internet, and watch videos at the same time.
Learn More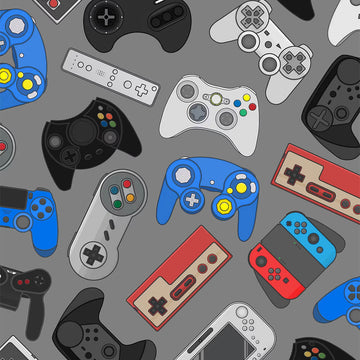 60,000+ Games Preloaded.
The MP100 Mini PC is a great Windows-based console. It has any game you can think of! Most of the popular games are plug-and-play right out of the box. PS2, Gamecube, N64, etc 50+ built-in emulators, and over 60,000 titles. Enjoy playing the old games from the past! Now there's no need to buy a lot of consoles and spend money on upgrades. One mini pc console to let's play your favorite games!
Shop Collection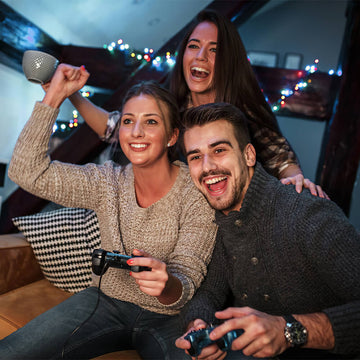 Relive Old Times Together!
We've put the retro arcade experience of the best games from the 80s, 90s and 2000s at your fingertips.Our ultimate arcade experience system features the classic characters and games you loved playing as a child, taking you and friends back to the wonderful times of nostalgia.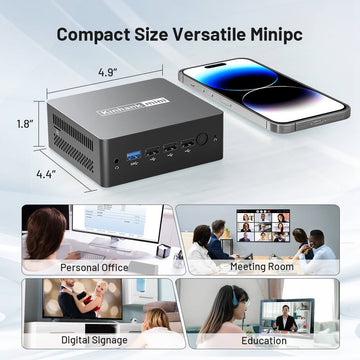 Portable Mini Size & Multipurpose
The Kinhank MP-100 is designed with a compact square body, and is incredibly lightweight, weighing only 460g. This device measures a mere 4.9 x 4.4 x 1.8", making it easy to hold in your palm or slip into your bag for portability. It can be used for personal office, company meetings, school education, and more.