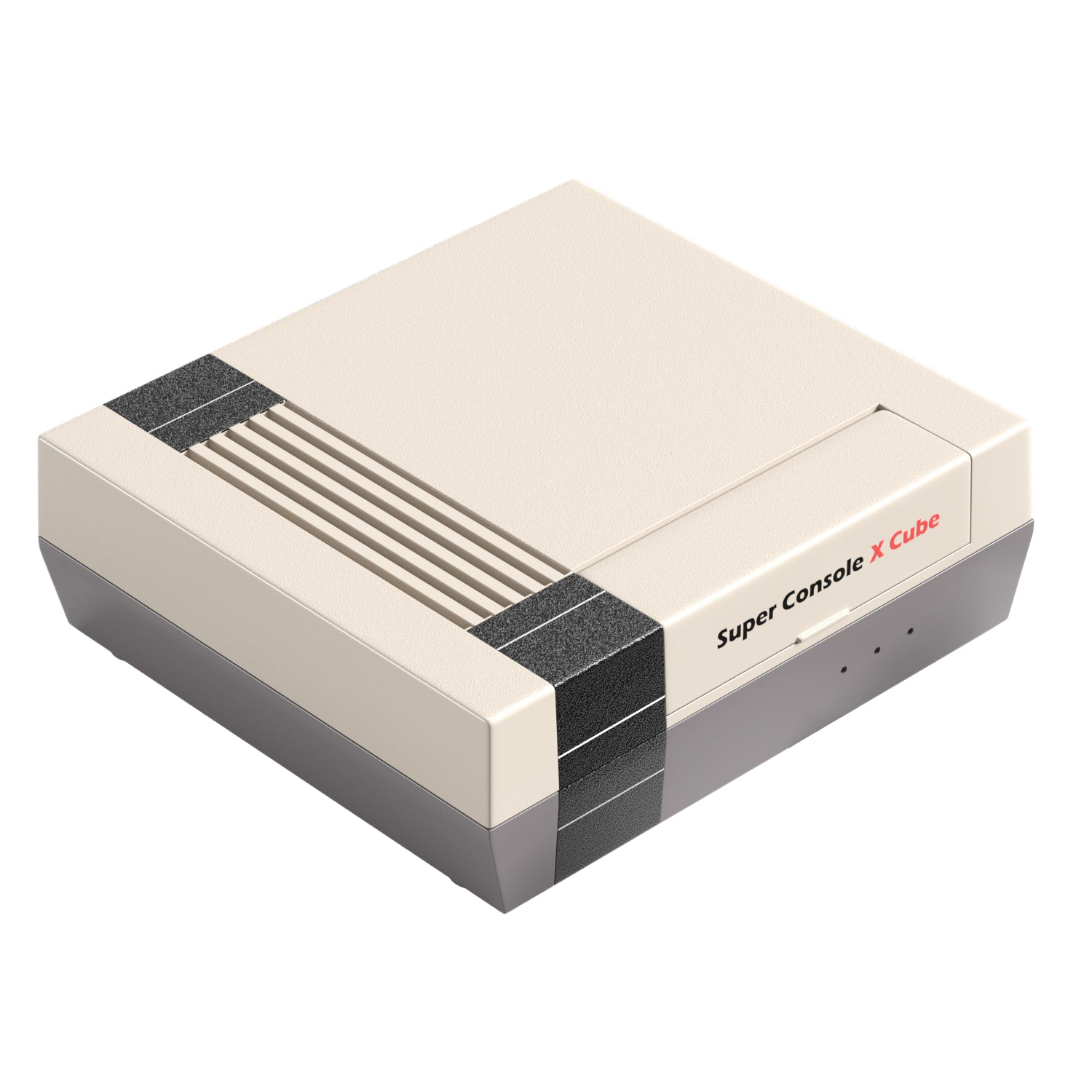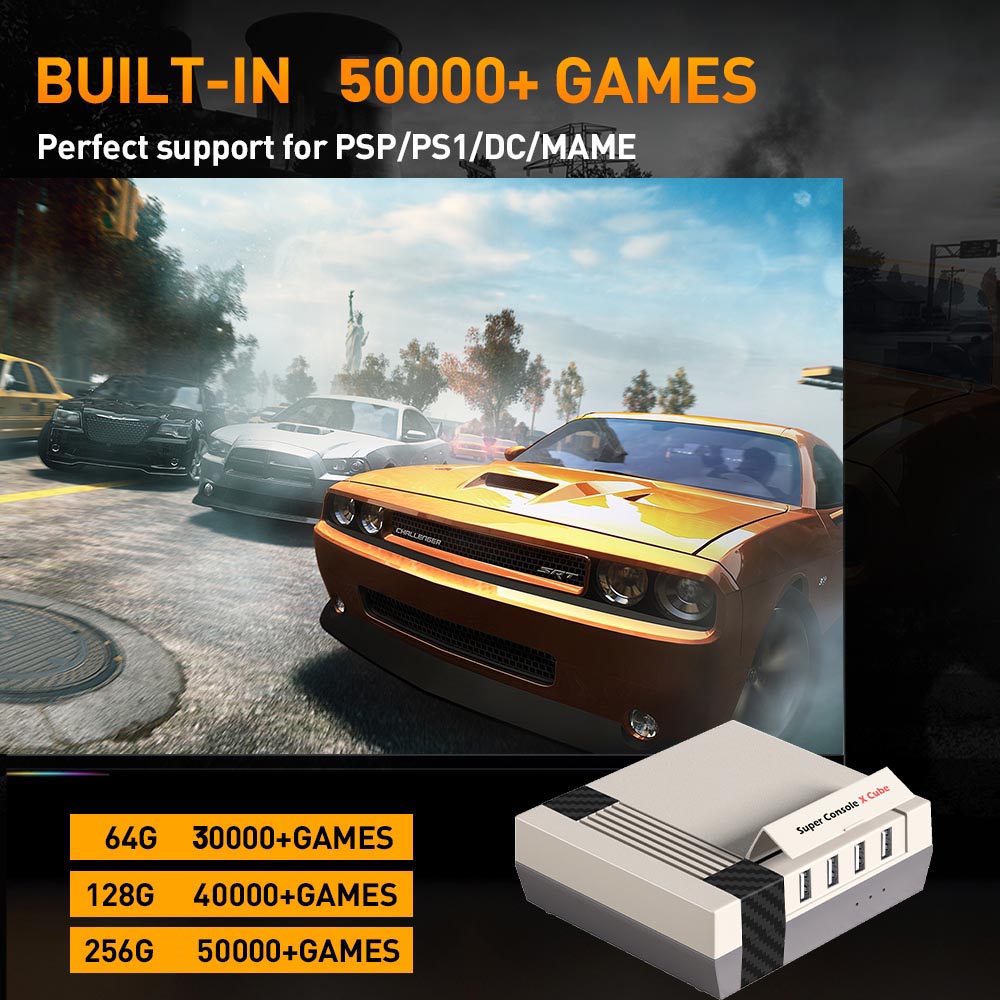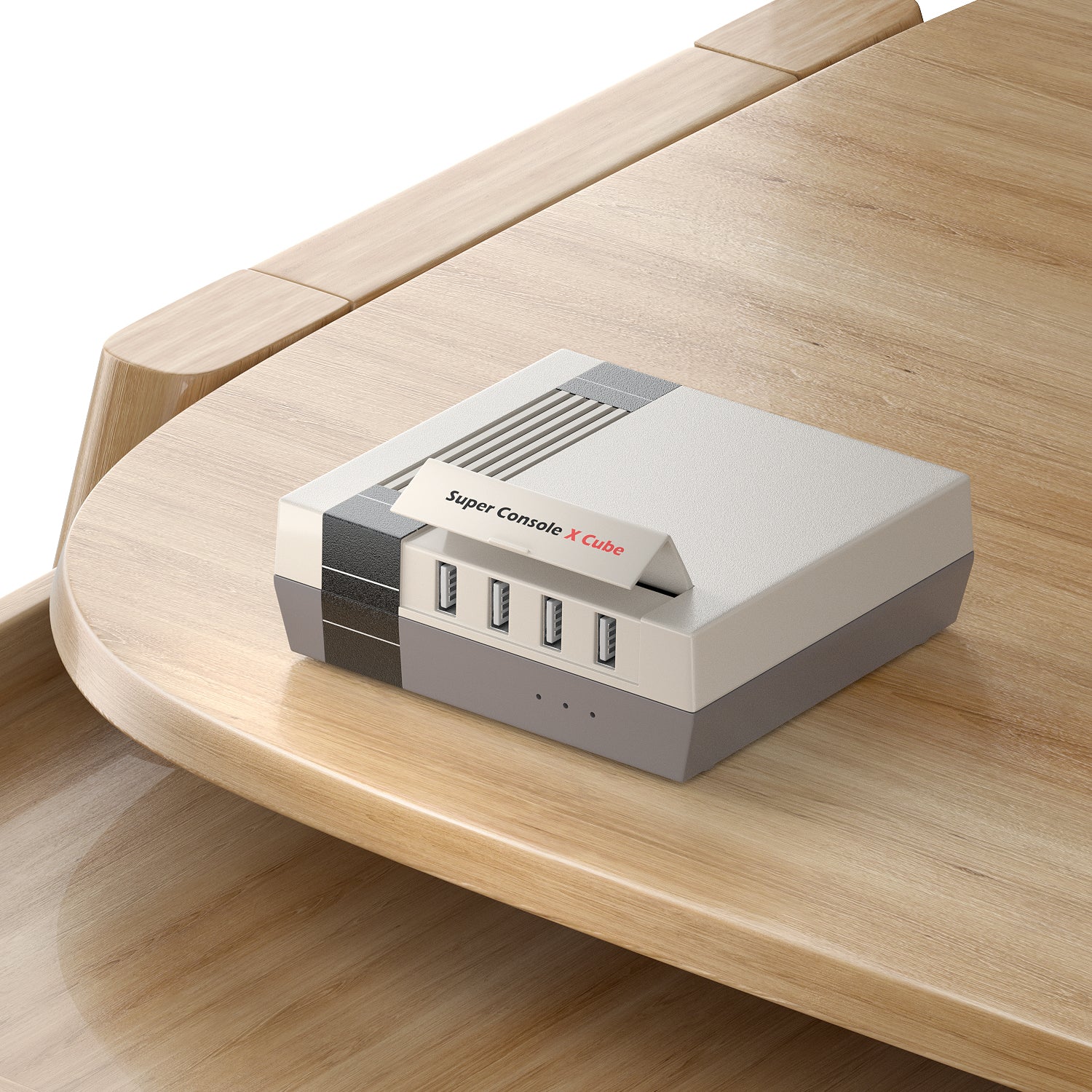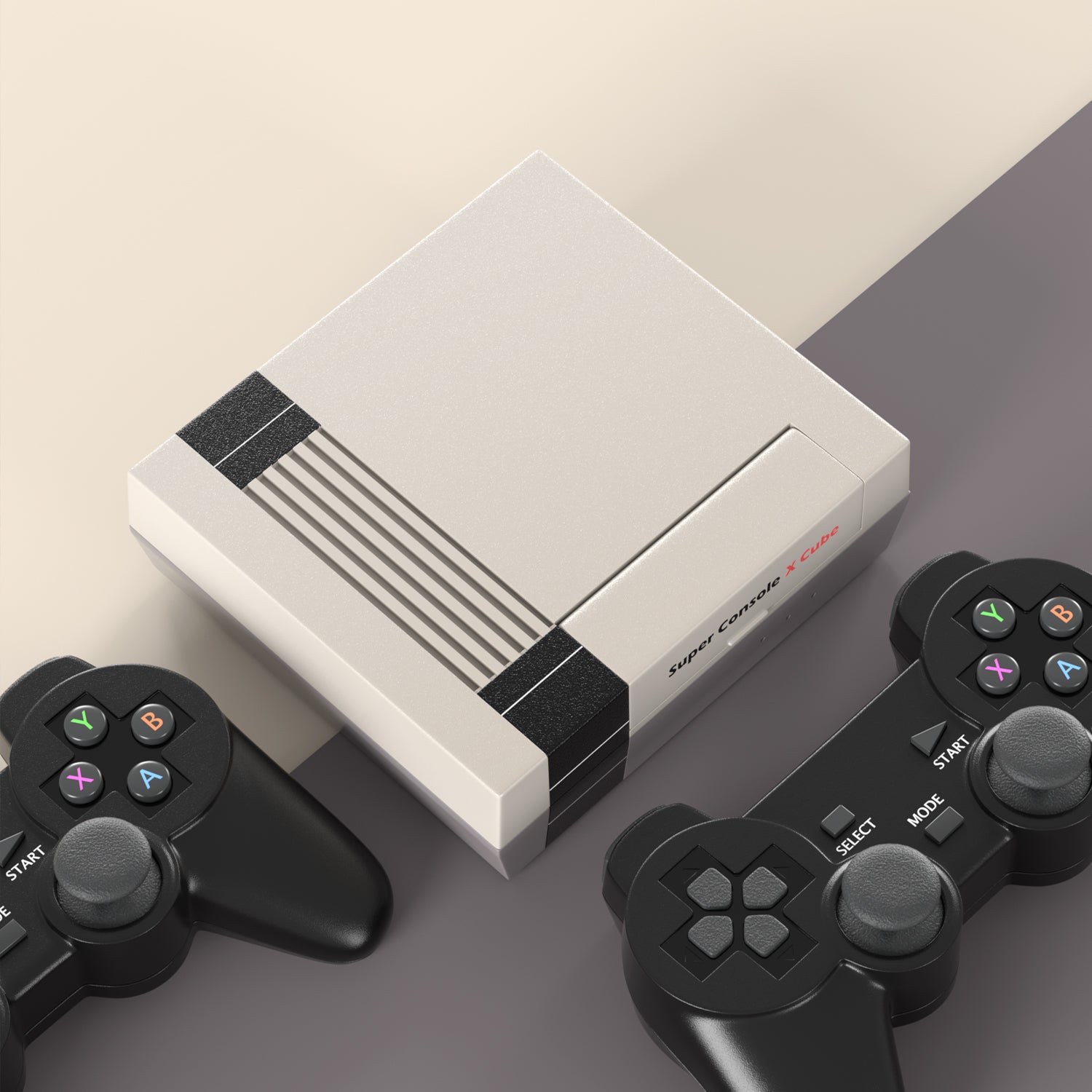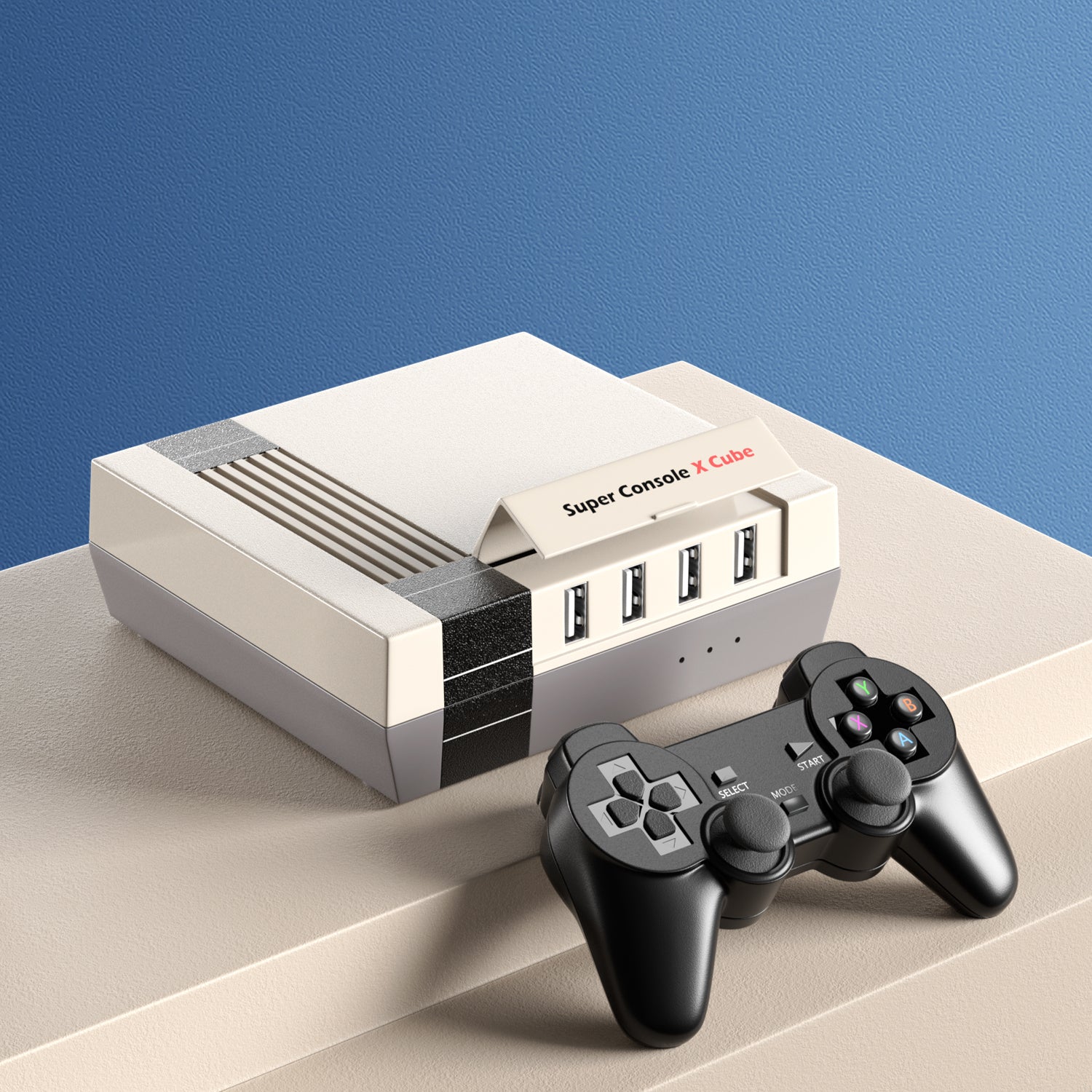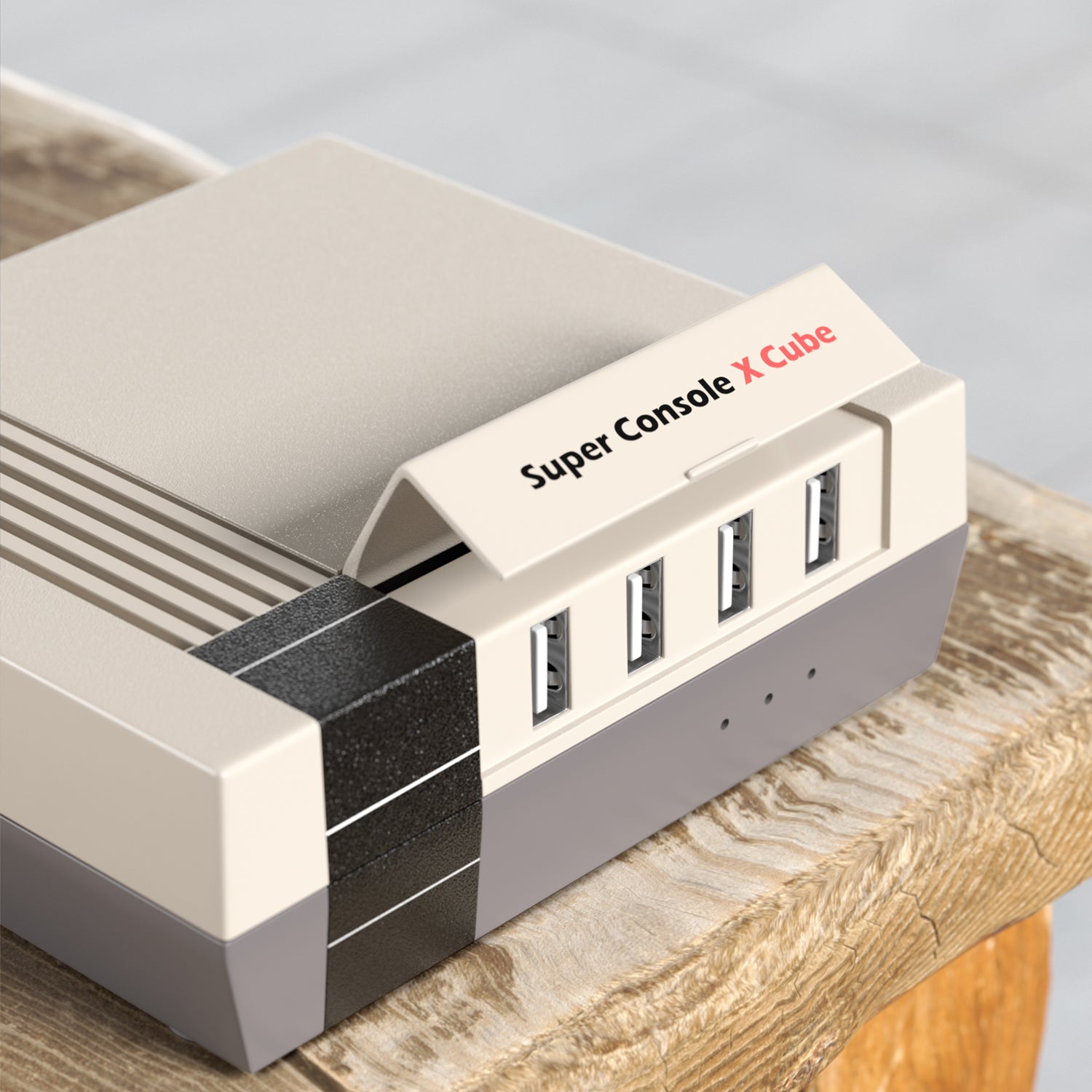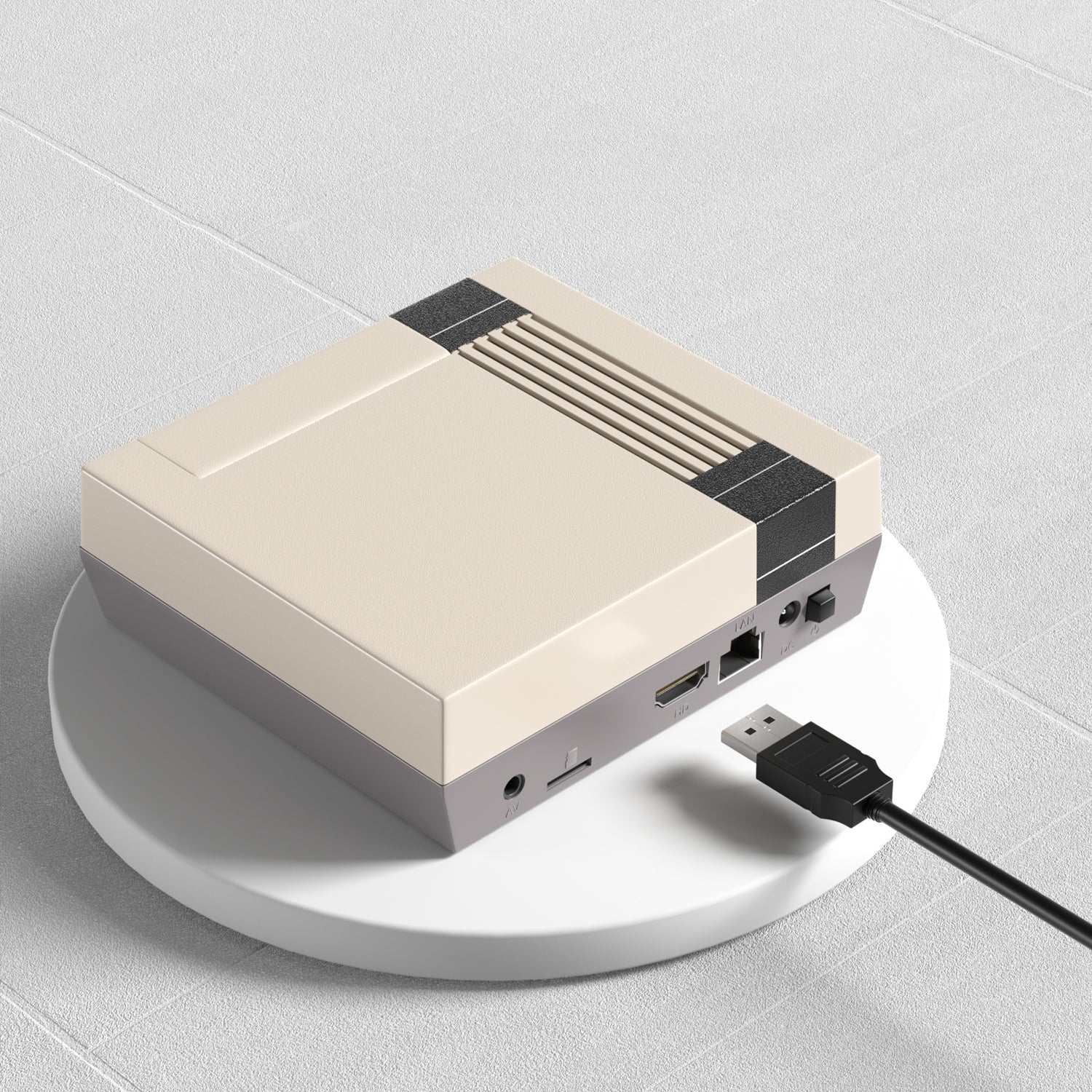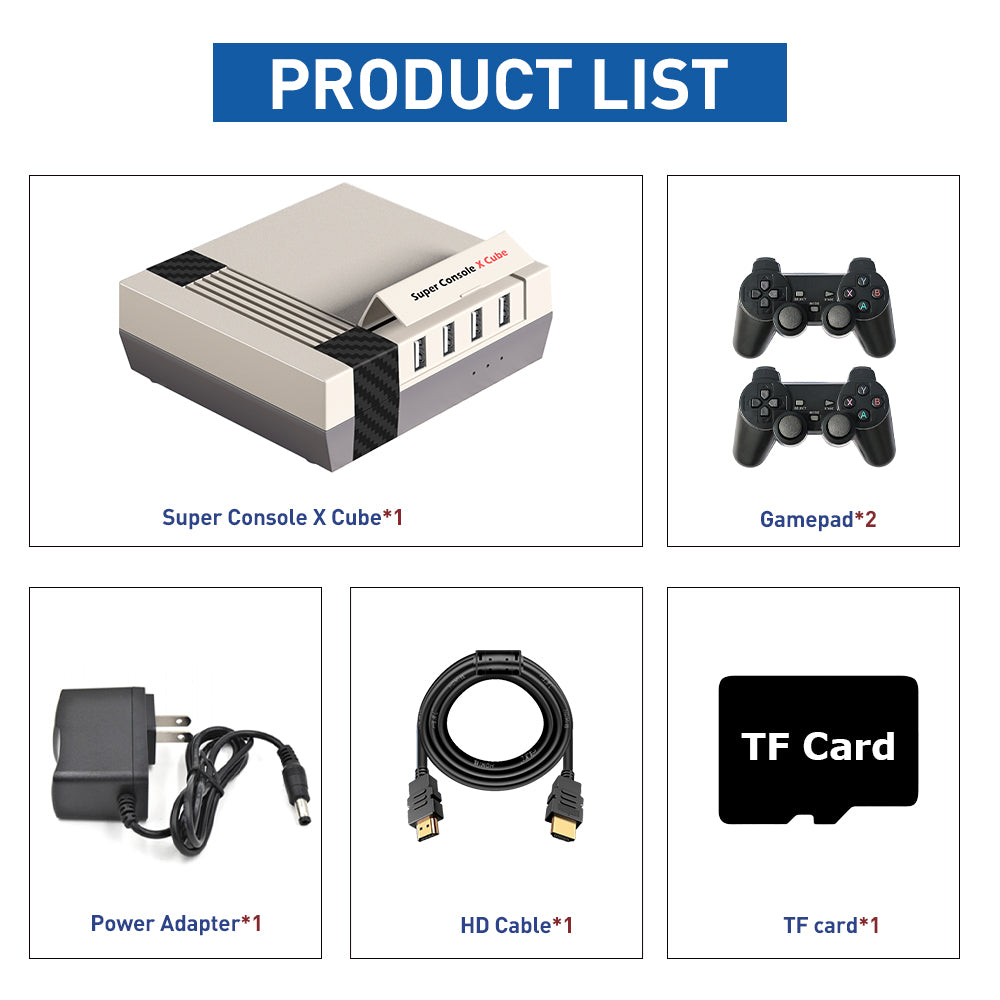 Sale price
$89.99 USD
Regular price
$119.99 USD

Product description
Shipping & Return
Product reviews
Game List
◉Enjoy the easy functionality of plug-and-play convenience.
Experience the ultimate gaming experience with Super Console X Cube; with up to 256 GB of built-in memory and over 50,000 games to choose from, you can enjoy hours of fun with the simple connection of an HD cable to your TV, projector, or computer screen. Download your desired games and enjoy the exclusive, sophisticated, and luxurious world of Super Console X Cube.
◉21000+ 3D Game Resources For Free
You can download your favorite games according to the download method we provide.
01:Download Filezilla
02:Enter username and password to log in
03:Select the game file you want to download and copy it
04:Paste to your TF Card
◉ Why choose this retro video game console?
▶ Feature 1: More games, support 50+ emulators, 64G pre-installed 30,000+ games, 128G pre-installed 40,000+ games, 256G pre-installed 50,000+ games, support adding games by yourself.
▶ Feature 2: Plug-and-play, HDMI-compatible, high-definition output brings you a better visual experience.
▶ Feature 3:Classic retro appearance, hidden USB interface, more beautiful. Mini size, more portable.
▶ Feature 4:Support multiple languages, support 26 languages, and you can switch the language you are familiar with. In addition, we will configure the appropriate power plug for you according to your country.
▶ Feature 5:Support multiple players, support multiple players to operate at the same time, and you can share happy times with family and friends.
◉ 50,000+Games 50+Emulators!Perfectly Running PS1/ PSP/DC /N64 /NDS etc
Super console x cube 256G card has built-in 50,000+ games, perfectly running more than 50 emulators such as PSP, PS1, N64, DC, MAME, etc. The built-in are all classic retro games, allowing you to return to your childhood!
◉ Support adding games by yourself
1. Please download DiskGenius.exe first.
2. Download game files.
3. Connect the TF Card to the computer with a card reader.
4. Copy the game files to the corresponding folder of ROMs(the name of the emulator).
5. Insert the card into the console, and then connect the console and turn it on.
6. Find your game and start playing.
◉ Upgrade S905 Chip
Equipped with an upgraded version of the S905 chip, 64-bit 4-core CPU, and 5-core Mali-450 graphics processor. Solve the problem of lag in the game, and the game runs more smoothly.
◉ Save game and game pause function
You can pause and save at any time in the game to protect your precious game data and help you pass the game.
◉ Support HD Output
The Super Console X Cube boasts an impressive array of connections and HD visuals, granting users exceptional, crystal-clear visuals, enhanced gaming experiences, and compatibility with an array of devices, from projectors to PCs and TVs to laptops.
◉ Support Multi-player
Discreetly styled to fit any living space and designed to enable multiple players to share game time, Super Console X Cube is the perfect choice for those who enjoy exclusive gaming experiences with friends and family. With four USB ports for accessories and controllers, this is the ideal console for connecting and sharing.
◉ Product Appearance
Classic retro appearance, hidden USB interface, the appearance is better. Portable size, easy to carry.
Q&A
1. How long will the delivery take?
- We will process the order within 24-48 hours after receiving the order (except holidays), the package will be shipped within 15-30 days by standard shipping or 7-15 days by DHL Express.

2. How many games are pre-installed?
- 64GB TF card pre-installed with 40000+ games; -128GB TF card pre-installed with 50000+ games; -256GB TF card, 60000+ games. Please get in touch with customer service for the game list

3. Can I add games by myself?
-Super console Pro supports players to add games by themselves, please contact the sales representative for related tutorials.

4. Does it support saving game progress?
- Support saving game progress.

5. What if there is a problem with my game console?
- Please contact our sales representative as soon as possible, we will provide technical support.
DELIVERY
We provide free shipping to orders for most countries and for some reason, there are a few areas that are not able for delivering.
Delivery Method: Yunexpress or DHL/UPS
Dispatch: Within 5-15business days.
Easy 30 days returns.
RETURNS
If you do not like the product you can return it within 30 days. We have an easy and hassle free return policy. Please look at our Delivery & Returns section for further information.