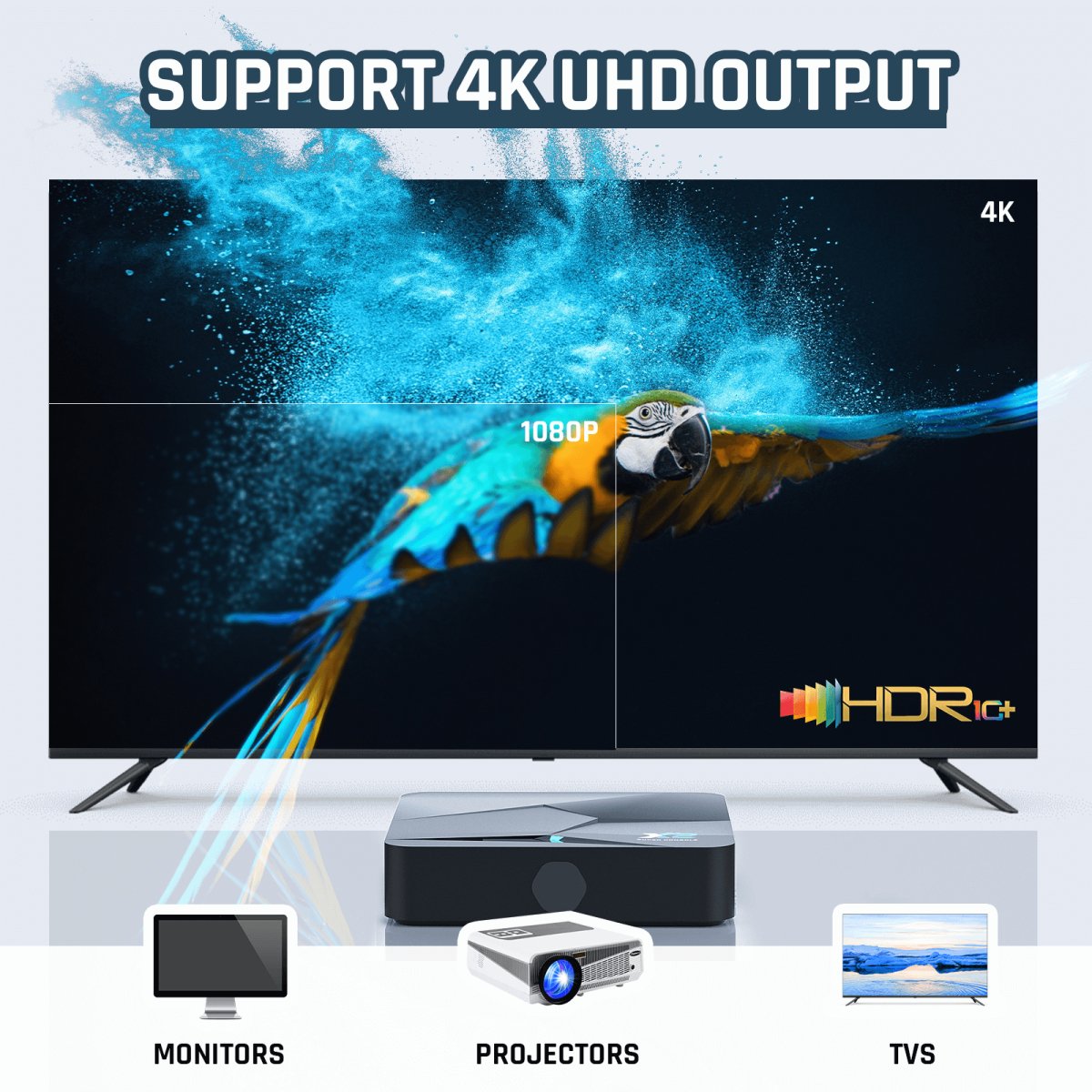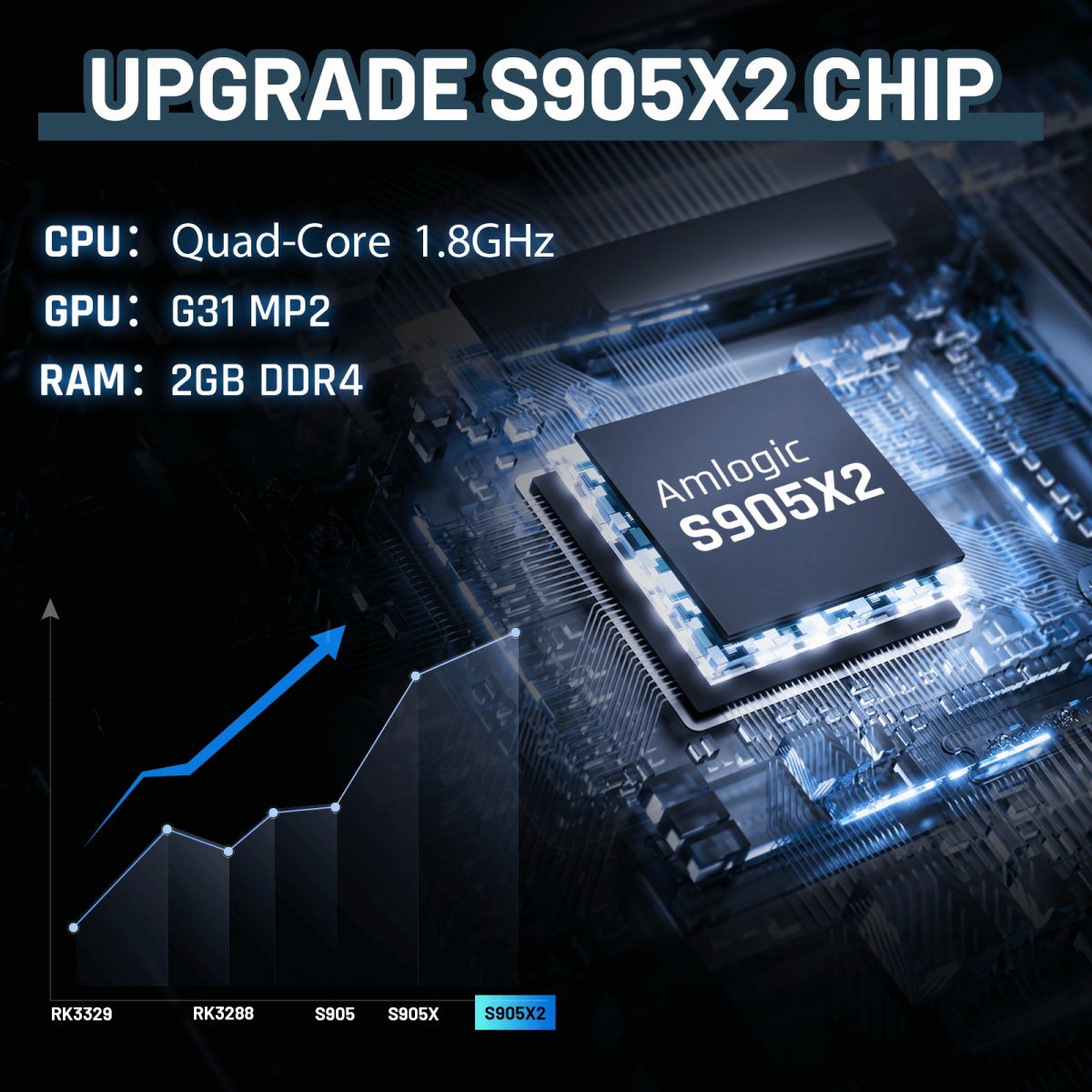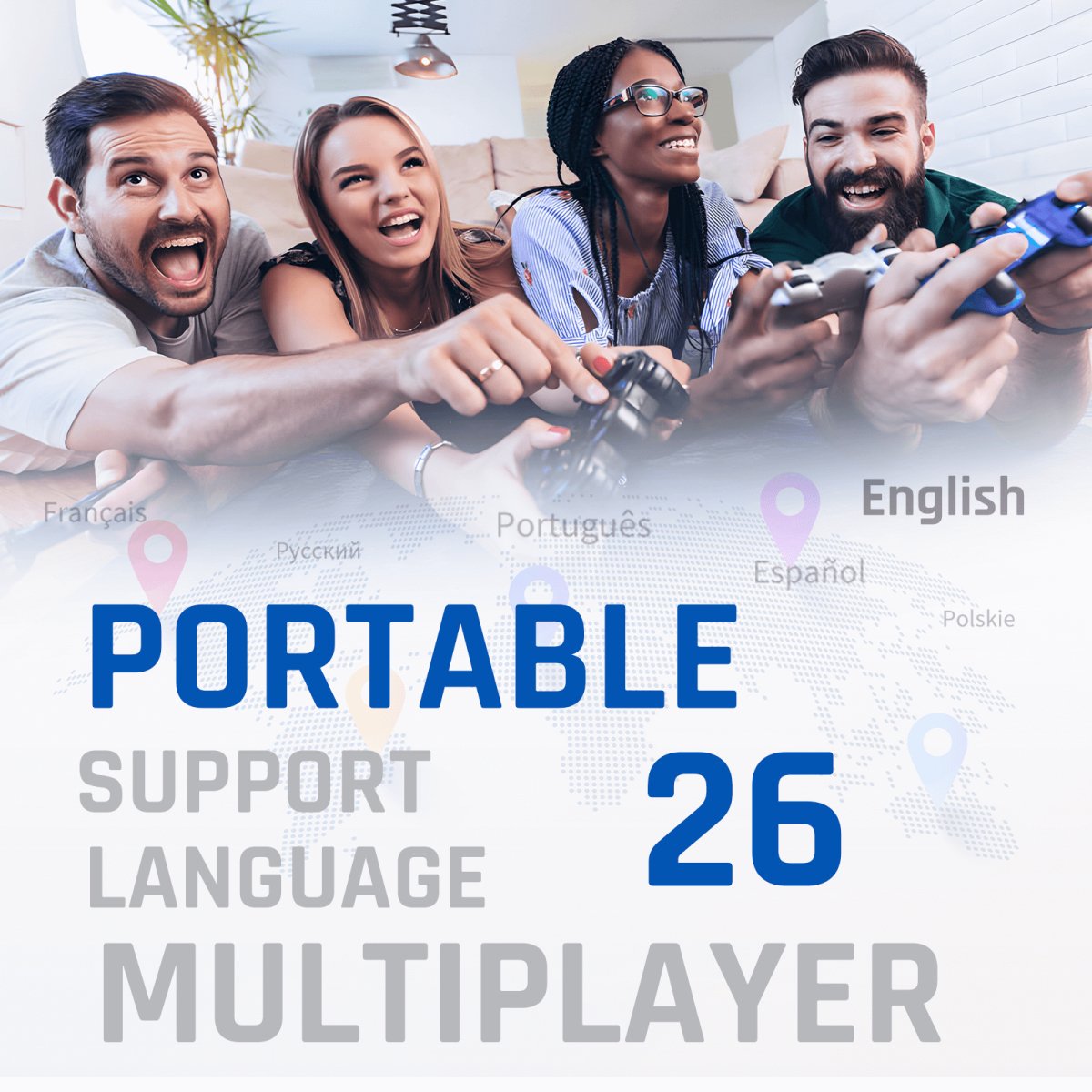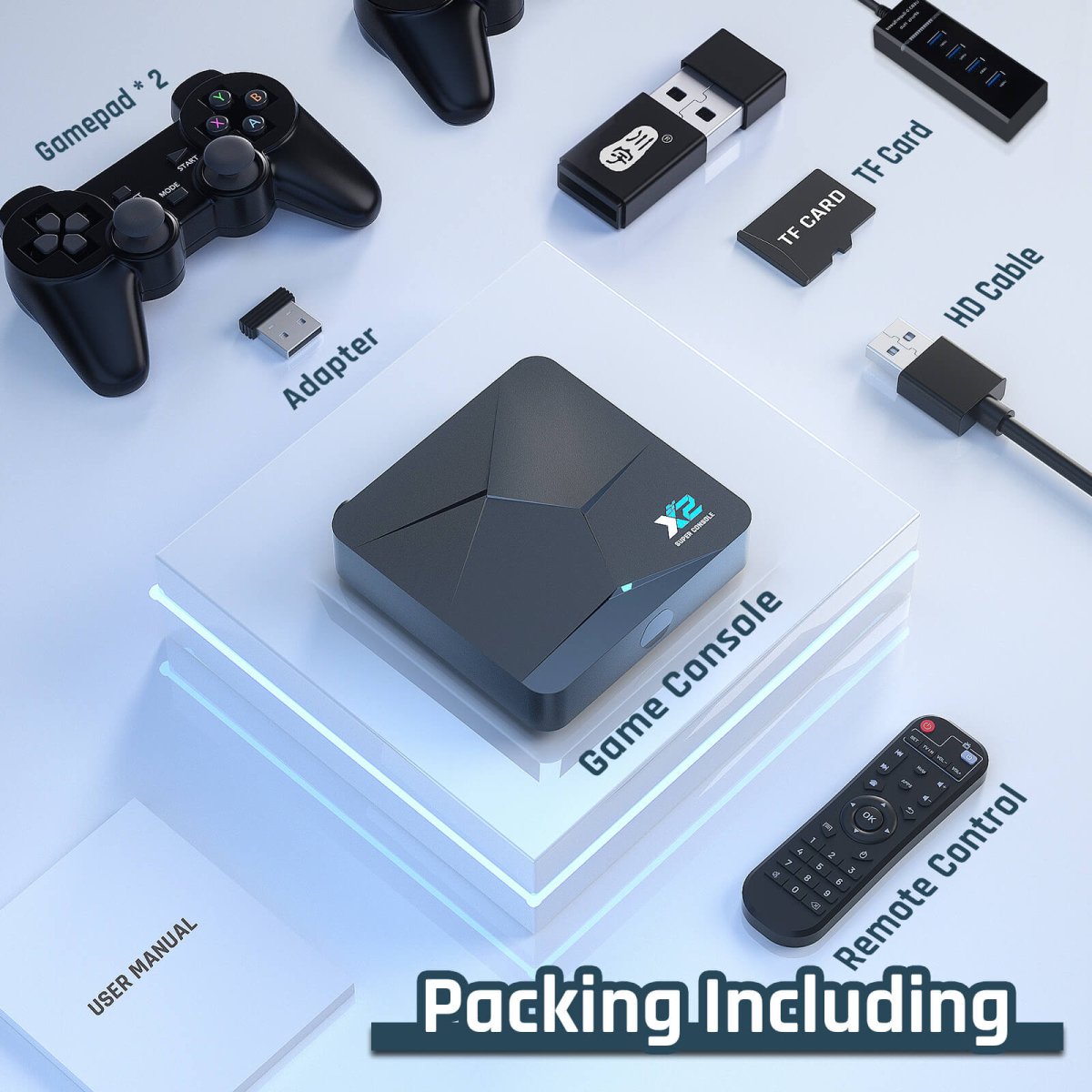 Regular price
$112.99 USD
Sale price
$112.99 USD
Regular price
$179.99 USD

Product description
Shipping & Return
Product reviews
Game List
♥ Experience the ultimate in entertainment, combining a TV box and game console with the cutting-edge Android 9.0 and EmuELEC 4.5 dual system.
♥ 110000+ retro games, 70+ emulators
♥Experience DDR4 memory, accelerated speeds, and a sleek gaming experience with Super Console X2.
♥Witness the splendor of 4K HD resolution on the Super Console X2, enabling you to connect to the Internet and view videos in breathtaking clarity.
♥Boasting dual-band 2.4GHz and 5GHz WiFi, as well as Bluetooth 5.0 compatibility, Super Console X2, stands tall as a vanguard of luxury gaming.
♥Support 24 languages
EmuELEC/Android 9.0 2-in-1 Console.
Super Console X2 is an elite fusion of authentic retro gaming and contemporary entertainment, enabling you to revel in nostalgia through its vast library of classic titles while also experiencing the modern comforts of streaming video and application installation.

The Super Console X2 is the perfect choice for gamers. The new upgrade allows for remote control use in both Android and game systems, with a simplified operation. Get the complete gaming experience with this latest technology.
100K+ Retro Games, Plug-n-Play.
Super Console X2 offers over 100,000 games pre-installed, along with compatibility for over 70 simulators such as PSP, PS1, SEGA SATURN, N64, and SNES. Simply plug in and play, with no delay in beginning your gaming session.
Android 9.0 OS stable.
Featuring the Android 9.0 OS, Super Console X2 offers a seamless and optimized experience, with the ability to watch videos, download APKs, and run apps from the store.
Compact game interface
Unlock the ultimate gaming experience with the Super Console X2! This powerful console is equipped with the newest EmuELEC 4.5 system and a crisp, modern interface, allowing for a more enjoyable gaming experience. Plus, you can customize the theme to suit your own style. Get ready to be blown away!
Quad-core ARM Cortex-A53
Experience smooth gaming with the Super Console X2. Enjoy its powerful ARM Cortex-A53 architecture processor with upgraded Mali-G31 MP2 GPU, allowing you to play games with incredible performance at a great price.
4K@60fps video decoding support.
Super Console X2 can play 4K high-definition video under the Android system, giving you a perfect viewing experience.
24 Languages Supported
Super Console X2 supports English, Portuguese, German, French, Korean, Spanish, Polish, Russian, and Japanese. Give you a more comfortable and familiar gaming experience!
Compatible With Multiple Devices
Super Console X2 boasts convenient plug-and-play with HDMI compatibility to easily connect various screens, TVs, projectors, etc. for enjoyable home entertainment or fun with friends and colleagues.
Support Dual Band WIFI
The Super Console X2 is the perfect gaming companion, with the ability to connect to the internet via LAN or WIFI, so you can download your favorite games or watch videos online. Enjoy endless entertainment at your fingertips!
Product Display
Super Console X2 portable video game console has an exquisite appearance, a rich interface, small and powerful.
DELIVERY
We provide free shipping to orders for most countries and for some reason, there are a few areas that are not able for delivering.
Delivery Method: Yunexpress or DHL/UPS
Dispatch: Within 5-15business days.
Easy 30 days returns.
RETURNS
If you do not like the product you can return it within 30 days. We have an easy and hassle free return policy. Please look at our Delivery & Returns section for further information.