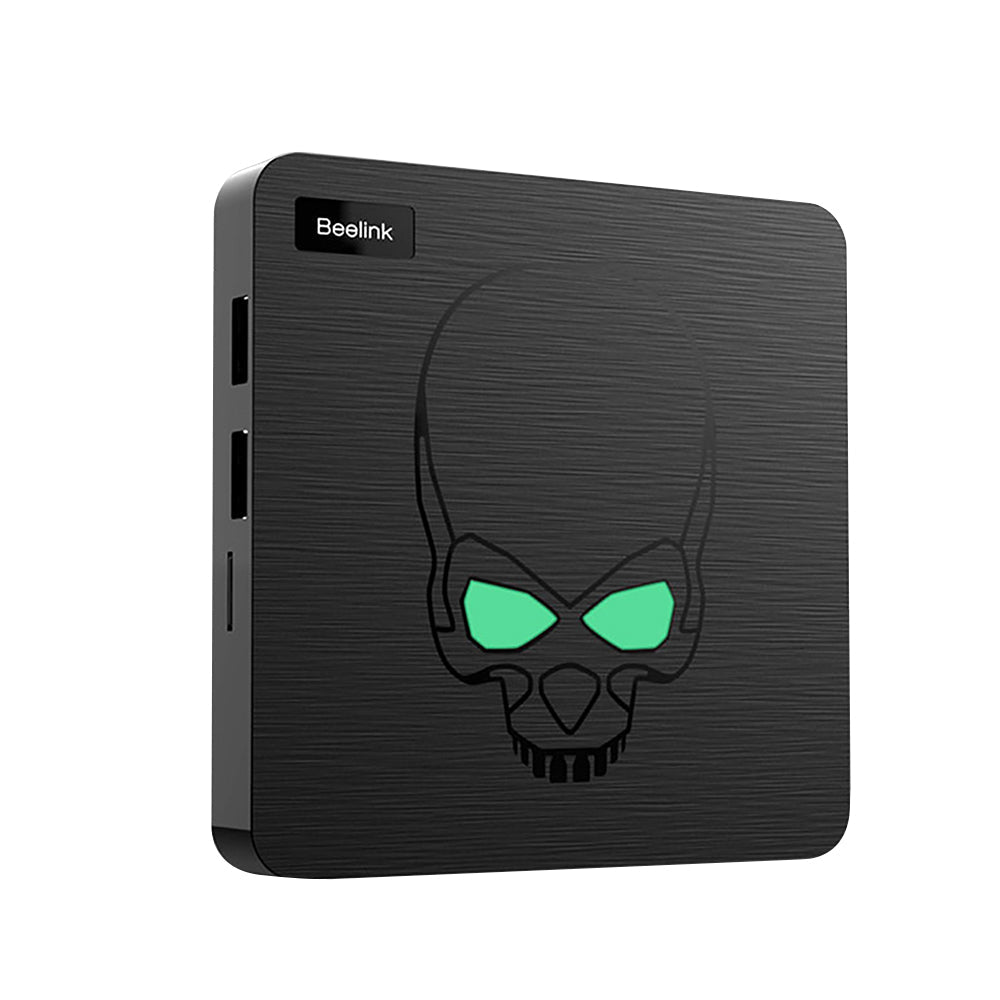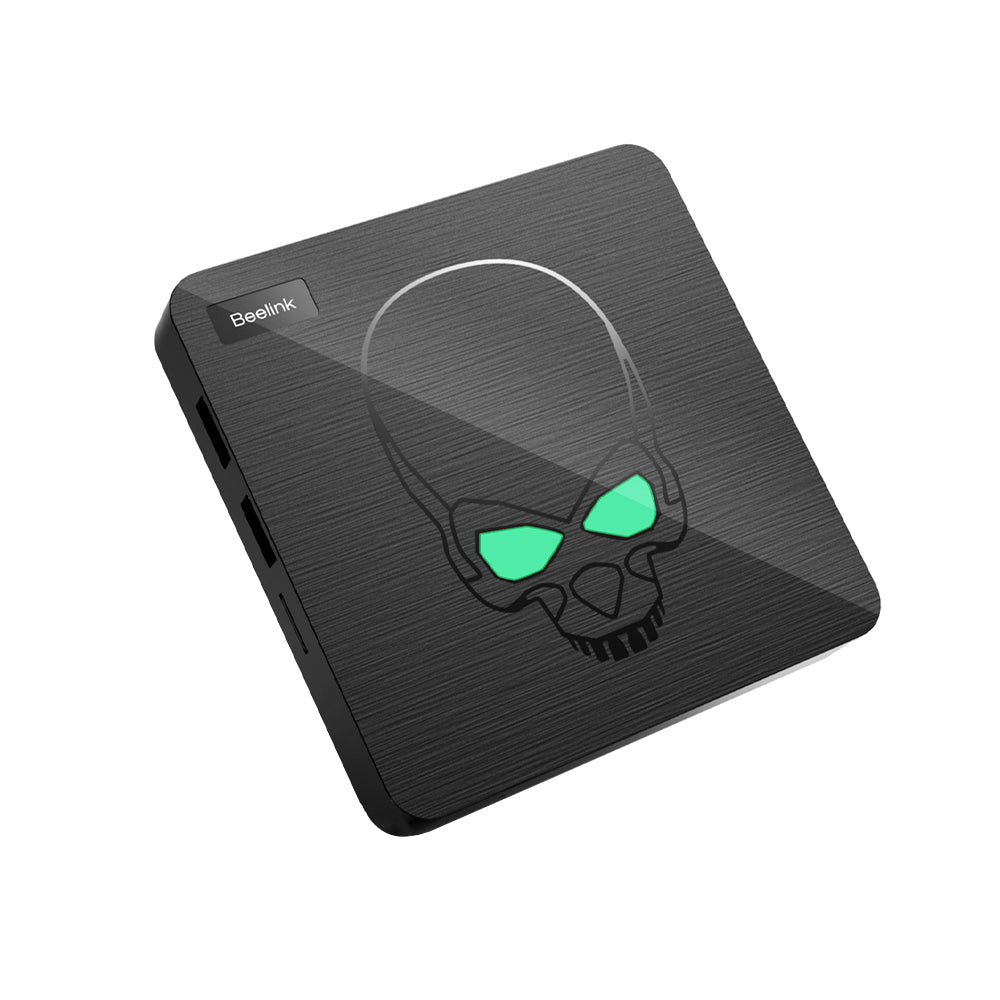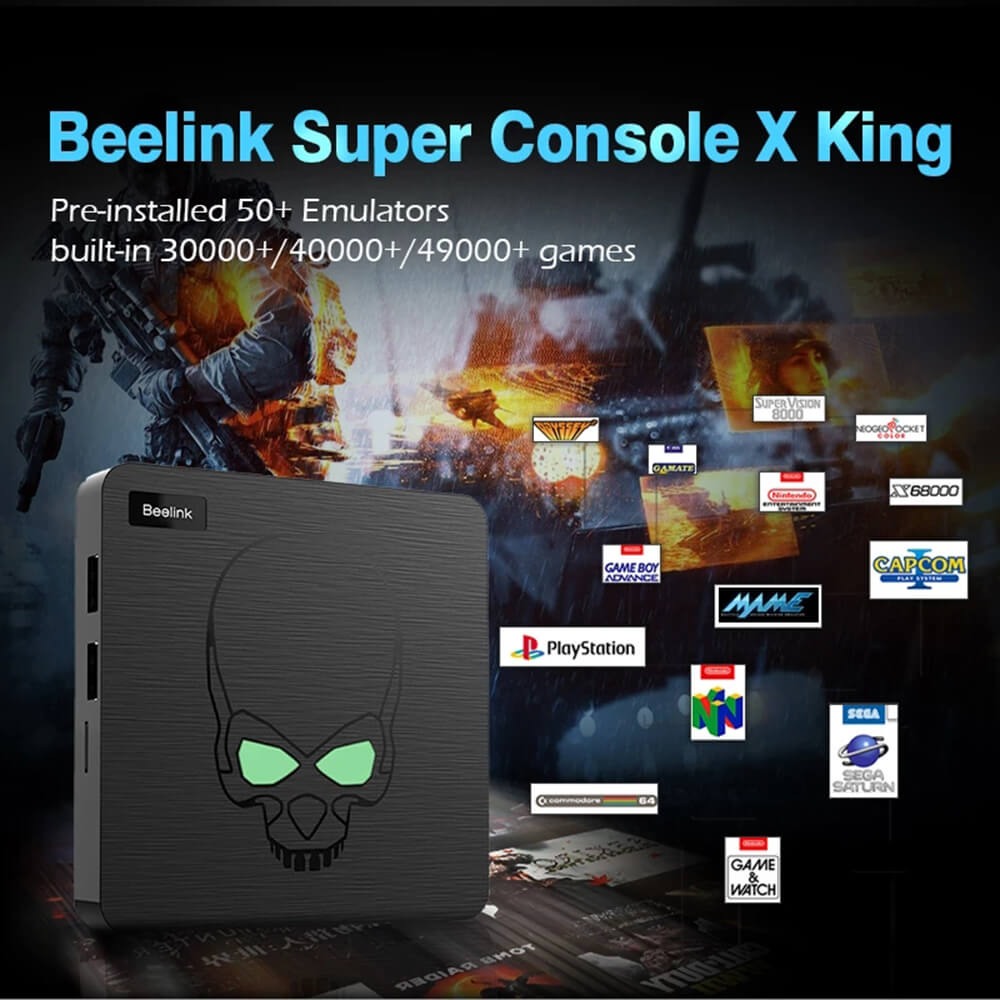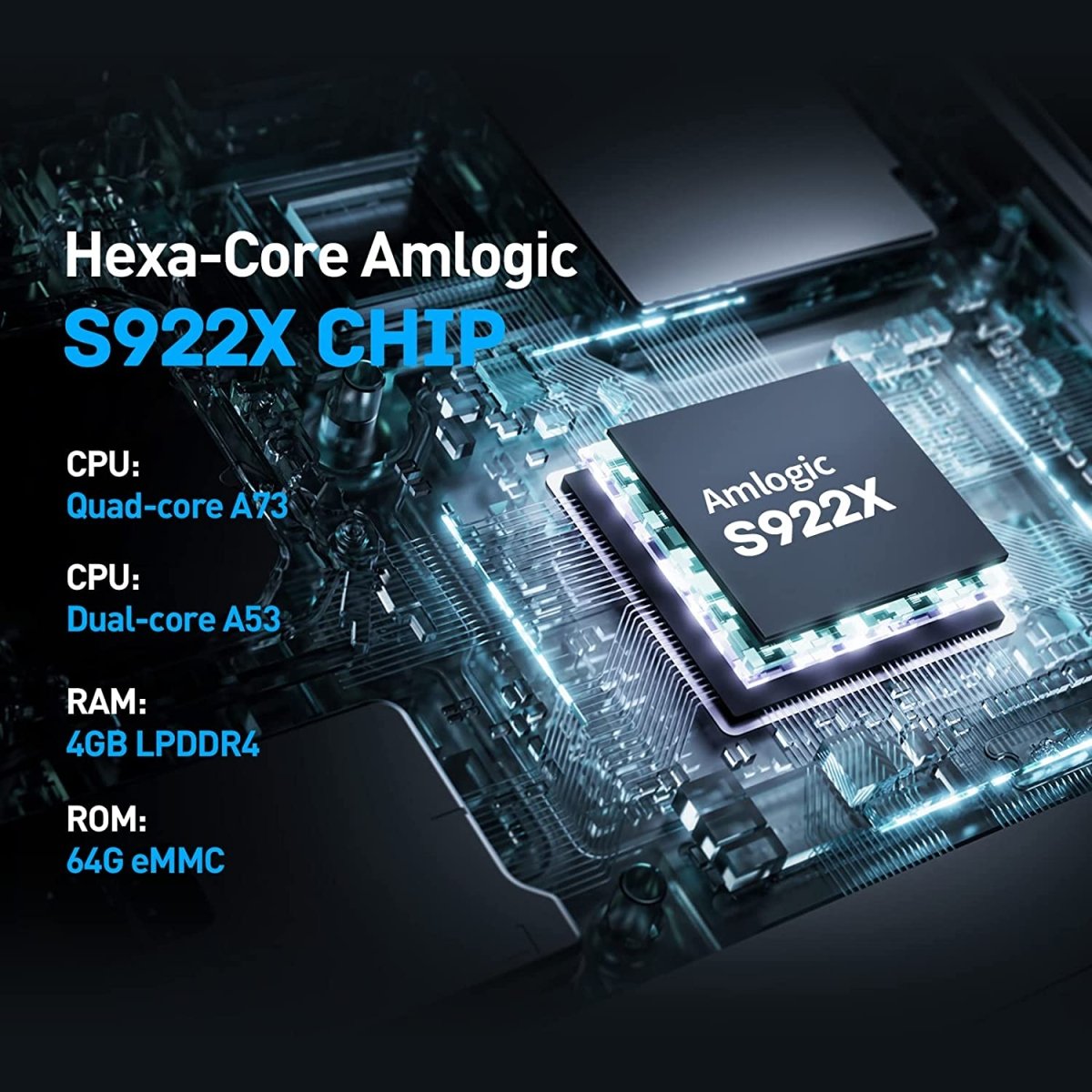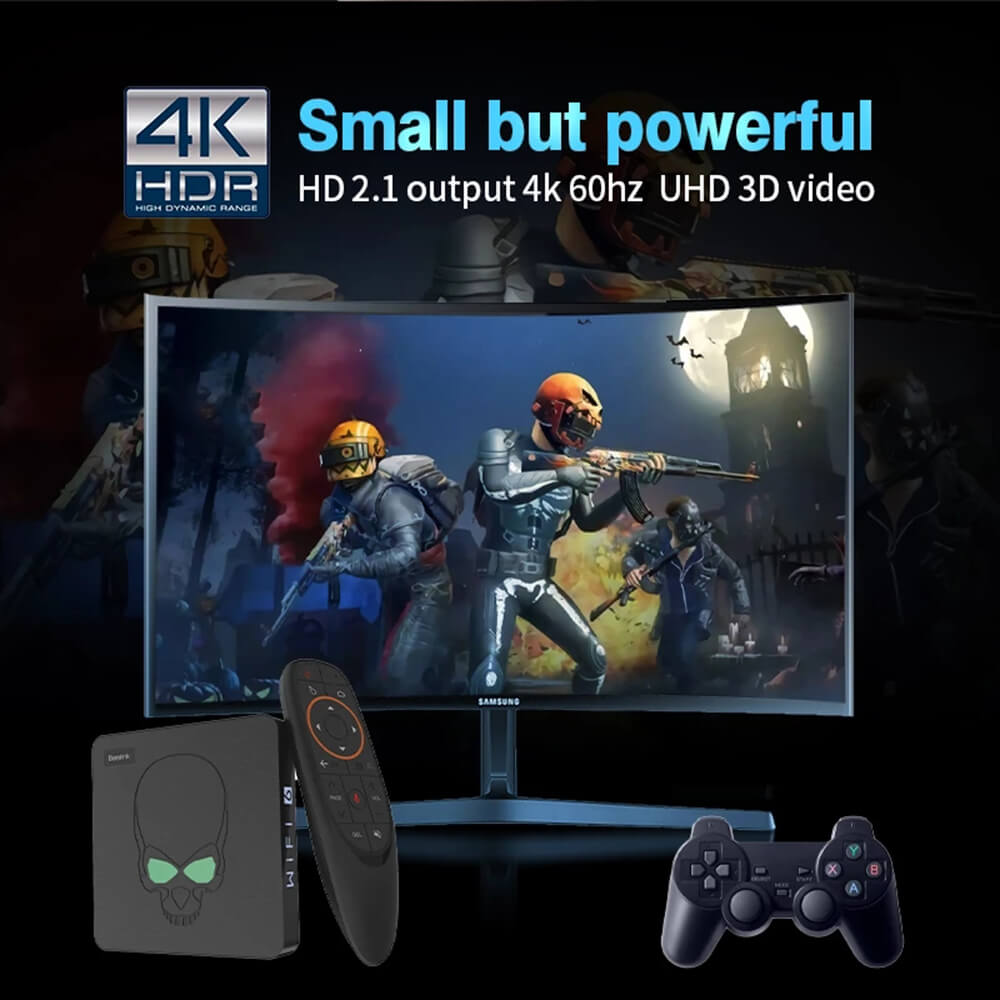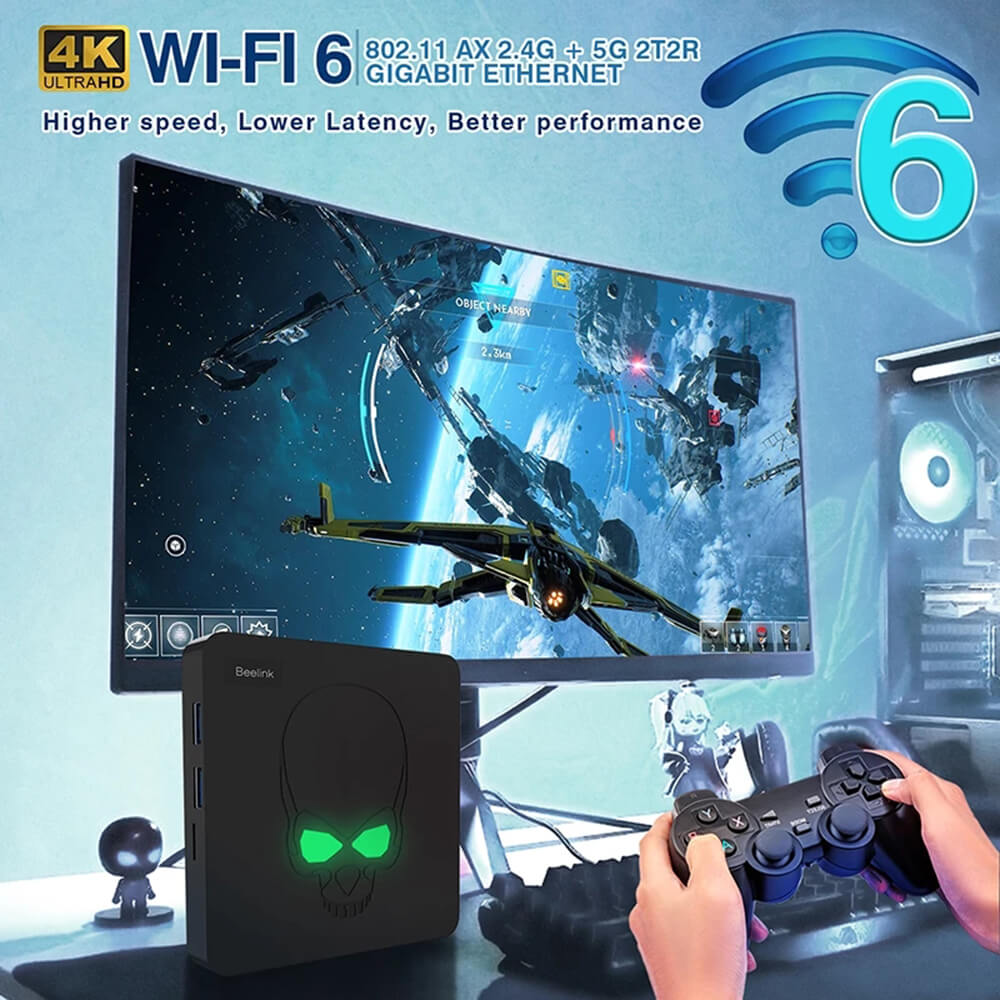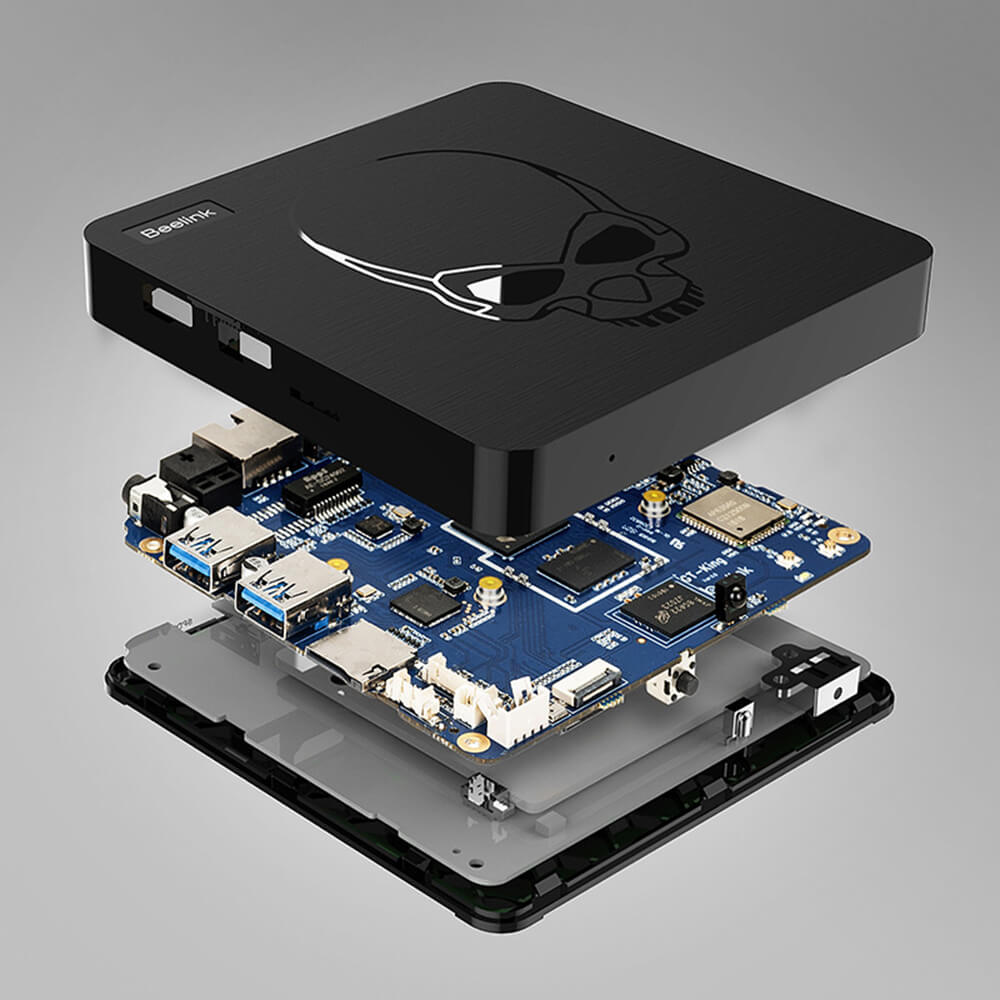 Regular price
$259.00 USD
Sale price
$259.00 USD
Regular price
$399.99 USD

Product description
Shipping & Return
Product reviews
Game List
● Latest game system EmuELEC 4.6 With 60,000+ Games
Super Console X King comes pre-installed with the EmuELEC 4.6 game system, boasting over 67,000 classic games and over 70 emulators for ultimate entertainment. Plug-and-play for a perfect run on platforms such as PSP, PS1, SEGA SATURN, MD, DC, and NAOMI, featuring all the retro games you can dream of.
● Three System All in One
This state-of-the-art 3-in-1 game console packs a powerful punch, featuring the latest Android TV 9.0+ game system, EmuELEC 4.6+ for multimedia audio and video, and CoreELEC system. With capabilities ranging from classic retro gaming to online gaming, to watching TV movies and browsing the web, Super Console X KING offers endless entertainment options.
● Equipped with Hexa-Core S922X Chip
Super Console X KING is equipped with a Hexa-Core Amlogic S922X, combining Quad-core A73 and Dual-core A53 processors for high-velocity functioning and smooth image processing. It boasts excellent compatibility with PSP/PS1/SS/N64 and other classic large games. Its 4GB LPDDR4 RAM and 64GB eMMC ROM provide vast capacity, enabling fast and stable performance, and ample room to install apps without worrying about storage.
●Original Android TV 9
Installed with Android TV 9.0, compatible with most software, games & apps. Watch TV movies, browse with Google, watch Youtube videos, play online games, & more.
●2.4G + 5G Wi-Fi 6 w+BT 4.1
Equipped with 2.4GHz + 5.8G dual WiFi6, LAN 1000Mbps, which offer enhanced signal strength and transmission velocity, and BT 4.1 support with even faster speeds, Super Console X KING ensures outstanding performance.
●4K HD Output
Super Console X KING provides 4K high-definition output, with a crisp and clear display, resulting in an immersive visual experience.
●Support 26 Languages
This multi-language system supports up to 26 languages, including English, Spanish, French, Japanese, Korean, and Portuguese, making it suitable for a global consumer base.
●Up to 5 players
Experience the classic games of up to 5 players concurrently with 1x USB 2.0, 2x USB 3.0, and USB 3.0 fast transfer that is 10x faster than USB 2.0. Reunite with family and friends and have a blast!
Q&A
1. How long will the delivery take?
- We will process the order within 24-48 hours after receiving the order (except holidays), the package will be shipped within 15-30 days by standard shipping or 7-15 days by DHL Express.

2. How many games are pre-installed?
- 64GB TF card pre-installed with 40,000+ games; -128GB TF card pre-installed with 50,000+ games; -256GB TF card, 60,000+ games. Please get in touch with customer service for the game list

3. Can I add games by myself?
-Super console Pro supports players to add games by themselves, please contact the sales representative for related tutorials.

4. Does it support saving game progress?
- Support saving game progress.

5. What if there is a problem with my game console?
- Please contact our sales representative as soon as possible, and we will provide technical support.
DELIVERY
We provide free shipping to orders for most countries and for some reason, there are a few areas that are not able for delivering.
Delivery Method: Yunexpress or DHL/UPS
Dispatch: Within 5-15business days.
Easy 30 days returns.
RETURNS
If you do not like the product you can return it within 30 days. We have an easy and hassle free return policy. Please look at our Delivery & Returns section for further information.