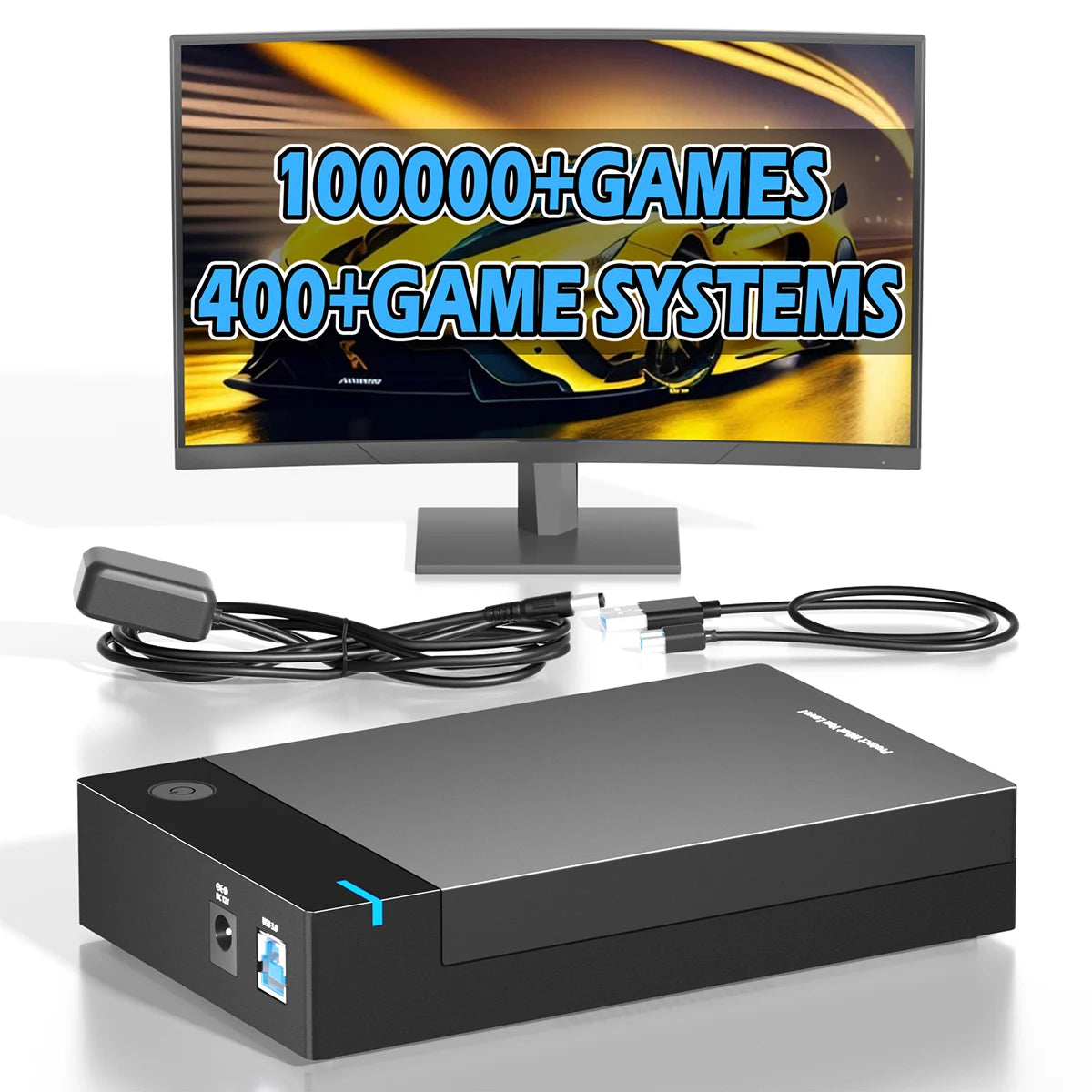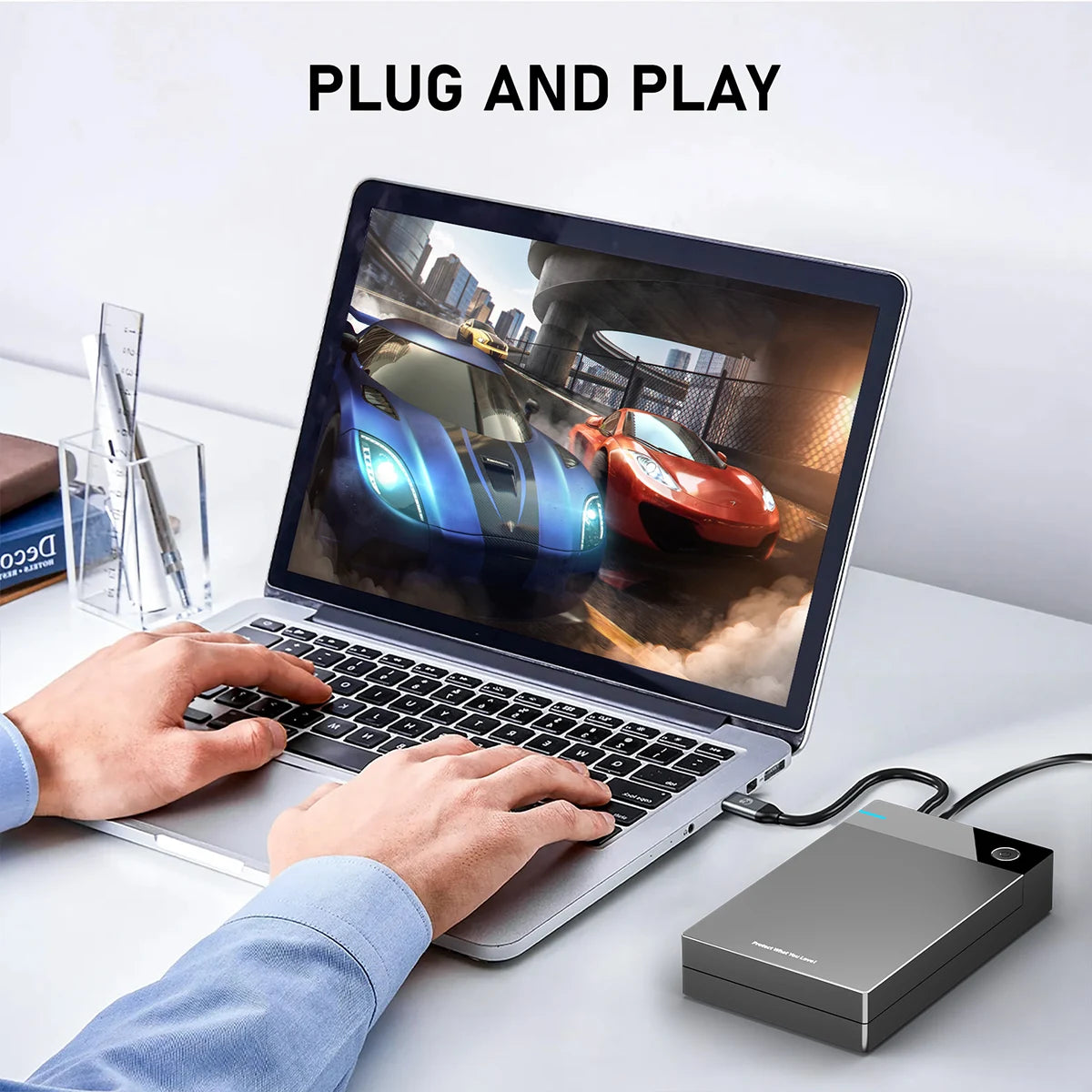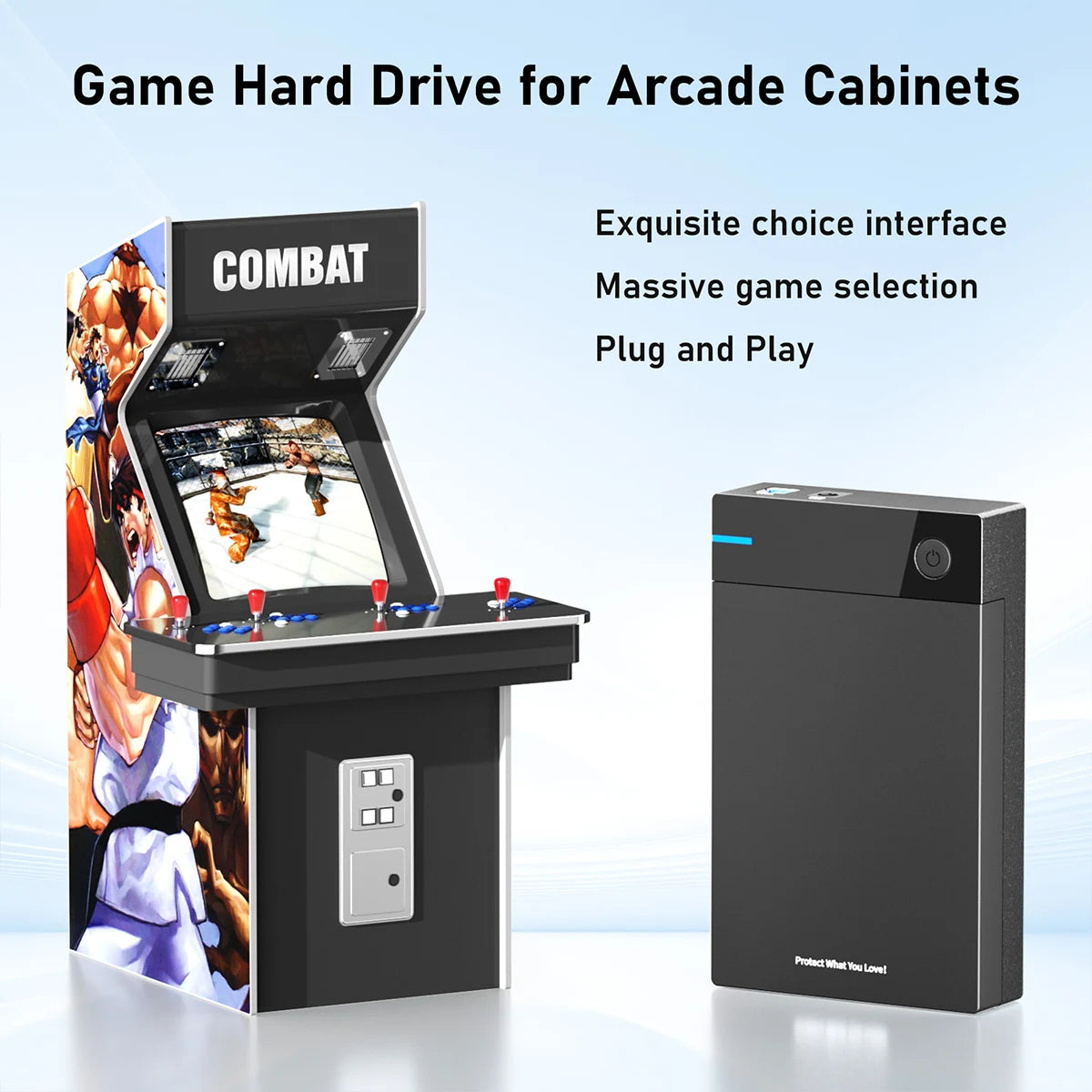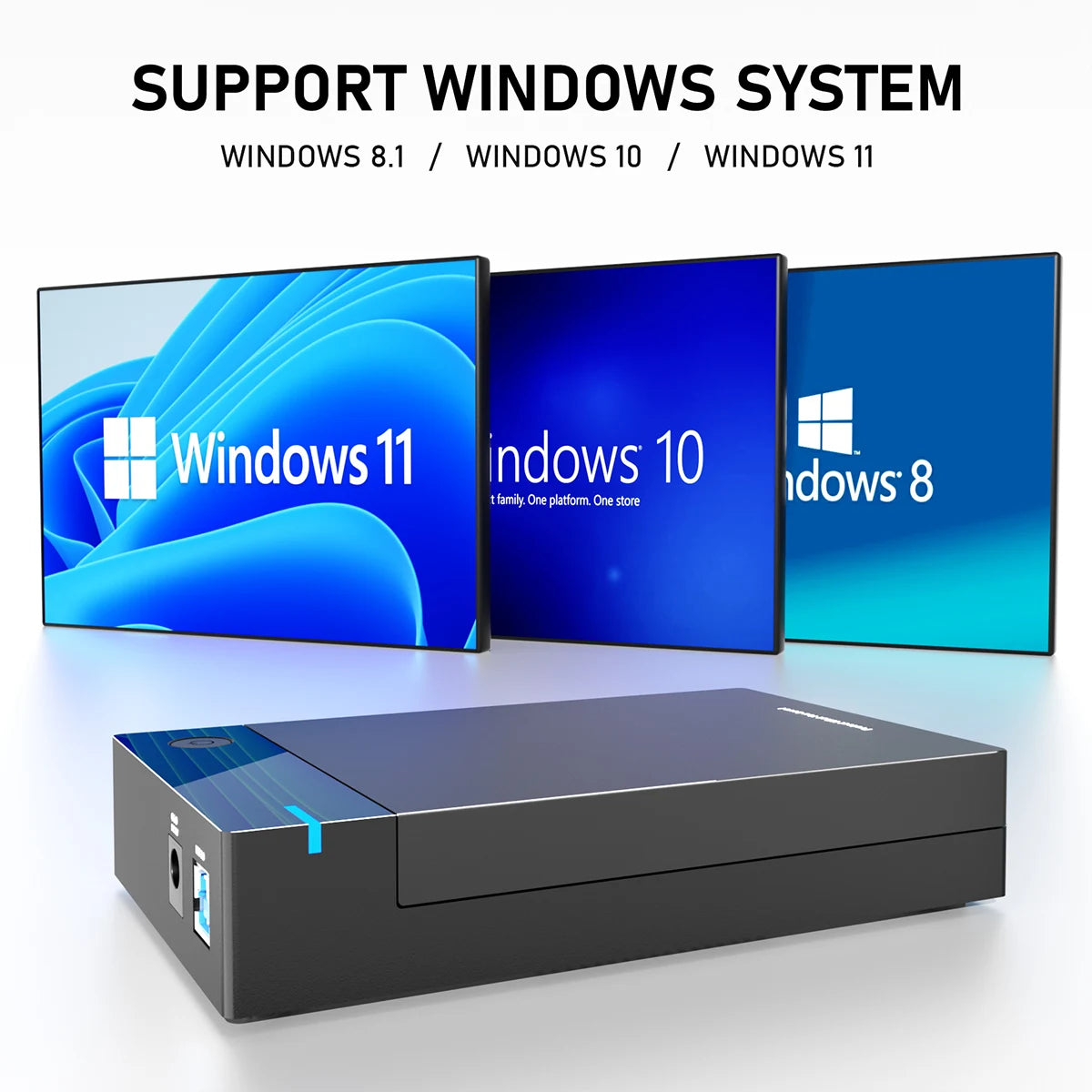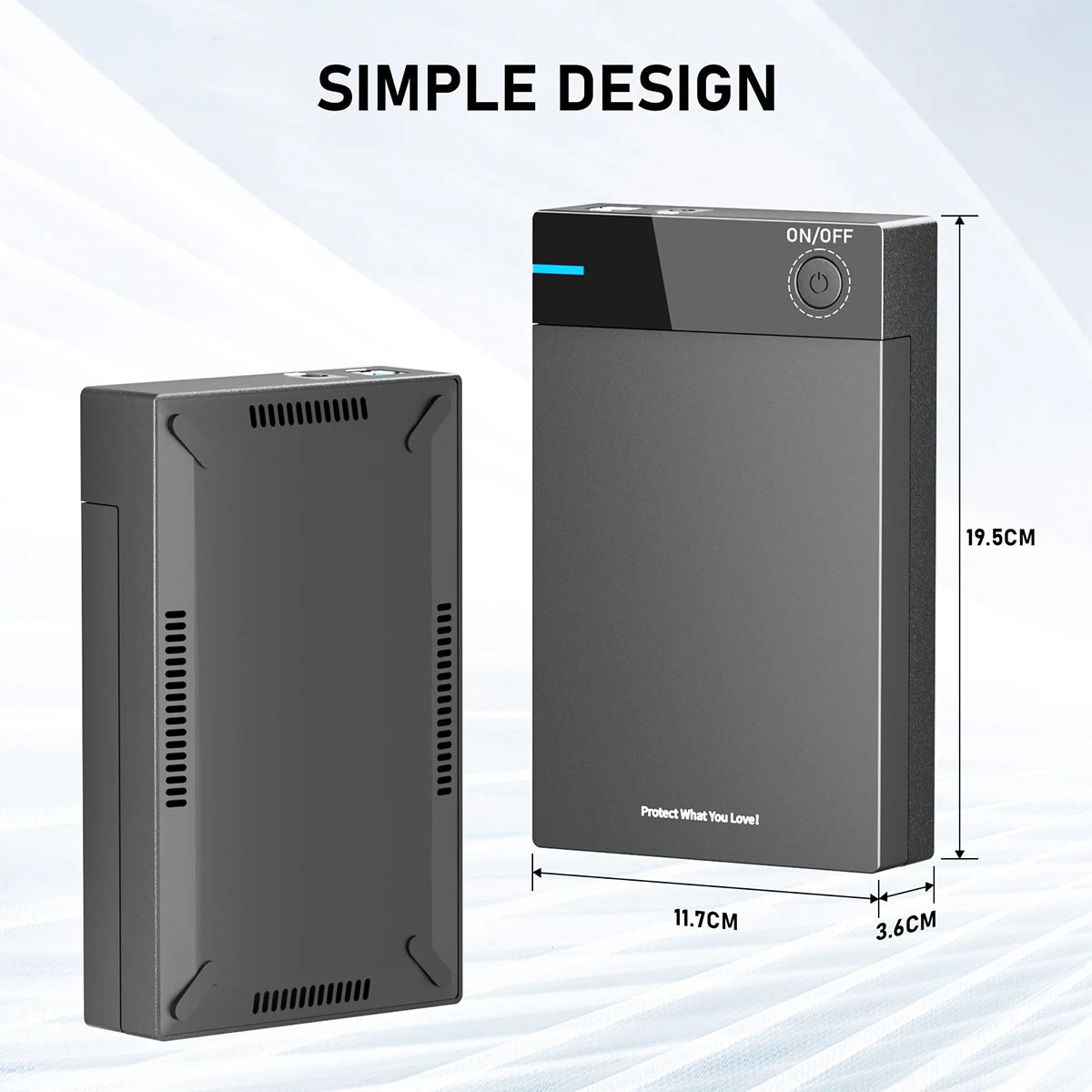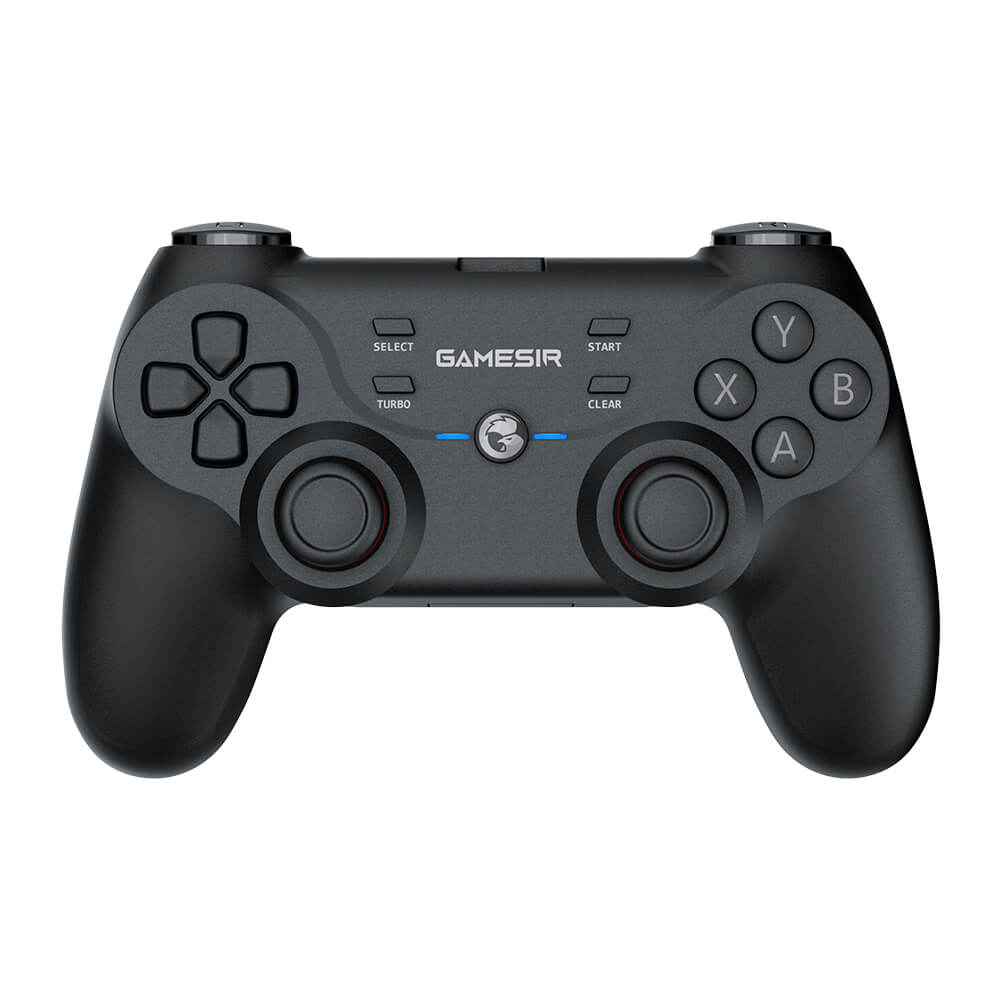 HyperSpin Attraction System 12TB HDD
Regular price
$299.99 USD
Sale price
$299.99 USD
Regular price

Product description
Shipping & Return
Product reviews
Game List
We are thrilled to present the greatest compilation of arcade classics and gaming consoles ever, compatible with PCs, laptops, or compatible devices. Hyperspin transforms your Windows-based computer into a vintage gaming console.

Built on the foundations of MAME, Project64, DOSBox, Dolphin, PCSX2, Kega, and numerous other projects, Hyperspin allows you to play your favorite arcade, home console, and classic PC games with minimal setup. It also provides an abundance of configuration tools, allowing you to customize the system according to your preferences.
 Comprehensive and Current
Experience the latest and most comprehensive version of Hyperspin along with RocketLauncher. This ultimate package includes over 300 game collections.

With approximately 100,000 games supported by the front end, you'll be greeted by an attractive graphical environment where every game is meticulously organized. Titles, soundtracks, graphic art, video previews, themes, box art, ratings, release dates, developers, publishers, genres, and many other fascinating details are displayed in a visually appealing manner.

This could very well be the most aesthetically pleasing emulation frontend designed to date. Thanks to our pre-configured systems, setting up emulations has never been easier.
Plug-n-Play
The System offers you a quick and easy setup. No need to struggle with any complex installations - just a few simple steps and you're good to go! Enjoy your favorite vintage and modern games with ease.
It is very easy to install. You only need to follow the provided manual and follow 5 steps to complete the installation.
Controller configuration is a very simple process that can be done easily and quickly in less than five minutes.
We have created effective configurations for all users with different pre-loaded profiles.
These settings are available for all emulation systems in one step. You can use your favorite type of control that best meets your needs or preferences: Joystick, PlayStation or Xbox GamePad, X-Arcade, TankStick, Keyboard and Mouse, iPac, PC2Jamma, and more.
The front-end is fully modular, so it is possible to add or remove content from the Hyperspin system with no difficulty. This way, the screen will display only the content you like and create your own customized versions of your favorite games and emulators, or even expand your collection with new games and emulators over time.
There's no need to download additional software or any other kind of content, and you don't even need an internet connection.
The only thing you need is a PC or compatible Windows operating system and a monitor to enjoy thousands of hours of entertainment; in addition, you can hide the operating system startup and automatically start the Hyperspin system.
You'll get a more realistic arcade simulation than you imagined!
DELIVERY
We provide free shipping to orders for most countries and for some reason, there are a few areas that are not able for delivering.
Delivery Method: Yunexpress or DHL/UPS
Dispatch: Within 5-15business days.
Easy 30 days returns.
RETURNS
If you do not like the product you can return it within 30 days. We have an easy and hassle free return policy. Please look at our Delivery & Returns section for further information.